Comp de L'abbaye Normale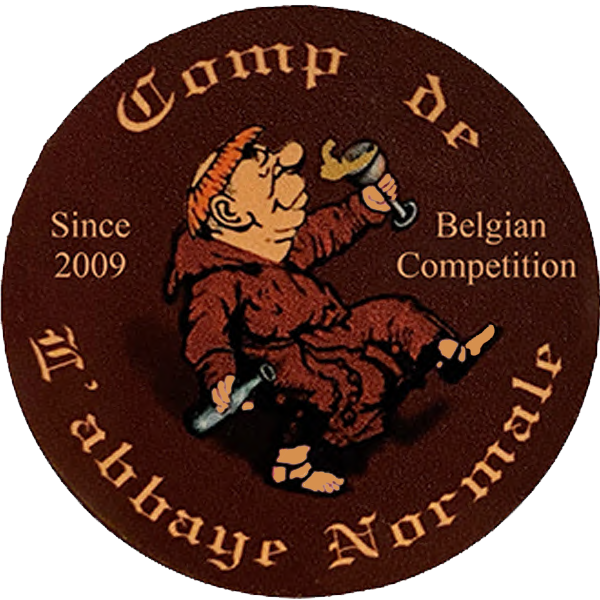 Held annually, the Comp de L'abbaye Normale is a Belgian competition that is one of the most anticipated competitions on the brewing calendar. As this Belgian competition has evolved, we have received more and more support from the local craft breweries. This year is no different!
FOR 2023, WE ARE LEAVING THE COMPETITION OPEN TO NON-KLUB MEMBERS 
2023 Comp de L'abbaye Normale – Belgian Competition has garnered support from most, if not all, of the major craft brewers in the Jacksonville area. The fortunate brewer who's beer is selected as winner of the following categories, will have the honor of working with the associated head brewer and scaling up their recipe for mass consumption and ultimate glory.  This competition will be accepting all Belgian substyles in the BJCP 2021 guidelines.  Belgian substyles that are not sponsored can be entered and will be judged against each in an open Belgian category for first, second, and third place medals. Please note the categories/breweries below:
2023 Participating Breweries:  
Note: All other Saisons that ARE sour beers will be judged in the open Belgian category
Important Dates
Entry Guidelines
120 Total Entries

Entry limit per brewer will be 3 entries per brewer

Entry Fee: $TBD CASK Members, $TBD Non-CASK Members 


Only two entries are allowed per sub-category.

You will need to provide (3) bottles per entry.
An individual may only win one sponsored category. If an individual winner wins more than one category they will select their preferred brewery to brew at and the 2nd place winner in the category not selected will brew at that category's sponsoring brewery.
Judging 
Congratulations to our 2022 winning brewers and the associated breweries!